158 Acre
Vista Verde Ranch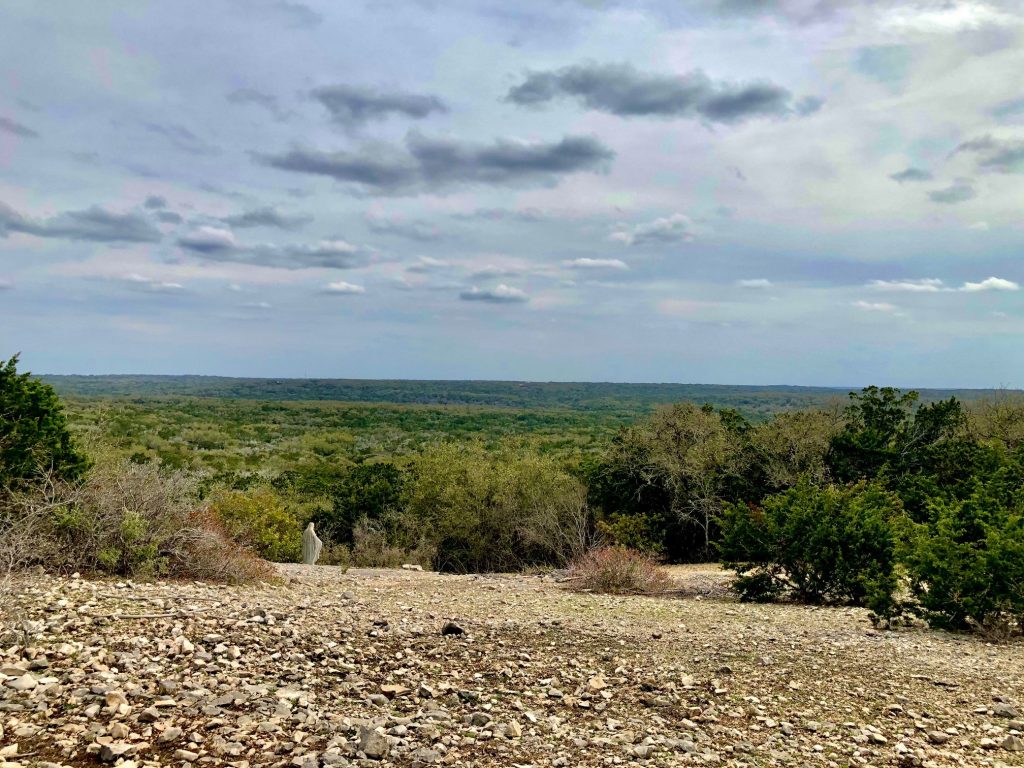 ACRES:  158.22 acres, more or less.  Last surveyed in 1993.
LOCATION:  Property is located approximately 14.5 miles NE of Hondo off CR 252 and accessed via a one-mile, 40' wide ingress-egress easement to gate, all in Medina County, Texas.
LEGAL:   158.22 acres, more or less, consisting of 40.83 ac., out of A#687, T. Gilliam, S#578, Tract II; 58.67 ac., out of A#687, T. Gilliam, S#578, Tract I; 20.51 ac., out of A#106, T.T. RR Co., S#205, Tract I; 22.64 ac., out of A#106, T.T. RR Co., S#205, Tract II, and 15.57 ac., out of A#829, T.B. Miller, S#422, Tract II, all in Medina County, Texas.
PRICE:   $949,320.00. REDUCED TO $898,690.00
TERMS:  Cash to Seller and/or third-party financing.
SCHOOL:   Hondo I.S.D.
TAXES:  Property is currently under Agricultural Use Exemption.  2020 taxes were approximately $369.23.
MINERALS:  Seller is believed to own 50% and will reserve all owned.  To be more fully determined at time of new title commitment.
WATER:   There is one Glen Rose domestic water well that is approximately 600' in depth.  The pump motor is 1 ½ HP, 5 GPM and casing is 4" in diameter.  The pump is set at approximately 540' in depth.  This well supplies water to the headquarters area and a 3,000-gallon Polyethylene water storage tank via a level float control valve.  The water trough is gravity fed from the storage tank via a level float control valve as well.  It is believed that the well would support a 10 GPM pump capacity if so desired.
ELECTRIC:   There is electricity to the headquarters area including well, covered concrete pad and barn.  Medina Electric Cooperative is the service provider. 
TERRAIN/VEGETATION:  Timber consists of heavy Cedar, Live Oak, Mesquite, Elm and Black brush.  A variety of grasses and browse native to the area.   The ranch offers low valleys and elevation ranges from 1,250' to 1,309' providing fantastic views of the surrounding Hill Country! All the improvements are situated near the center of the property on the second highest elevation point. The property has all-weather sloughs that provides watering holes for game, open to dense bottom area and steep ridges that make this a highly diverse hunting and recreational ranch.
WILDLIFE:  Wildlife consists of whitetail deer, turkey, hogs, quail, and occasional free-roaming Axis.
IMPROVEMENTS: The headquarters area has a 44' x 16' concrete slab with metal roof that is perfect for your recreational vehicle or camper.  There is also a 30' x 50' drive-through, metal barn with electricity and a 16' x 50' lean-to cover off the barn.  In addition, the ranch is perimeter fenced with approximately 60% of the perimeter being 8' high fence, 20% being 5-strand barbed wire, and 20% in 4-inch-high woven fence.  All fencing is supported with t-posts and 2 ½-inch drill pipe tension posts.
REMARKS:   This is a beautiful, very remote, and secluded, diverse Hill Country ranch that offers hunting, grazing, potential for lodging and recreation with magnificent views of the surrounding area.  A small portion of the south east corner of the property appears to lie within the FEMA 100-year Flood Zone A.  This is a must-see ranch located within a 15-minute drive to Hondo and Bandera, 30-minute drive to Castroville and 45-minute drive to San Antonio.
Disclosure:  There is an active quarry on CR 252 located approximately 9 miles south of the property.