66 Acres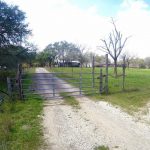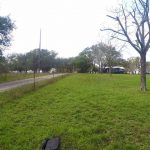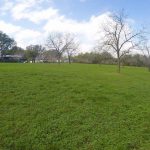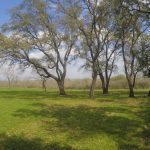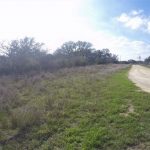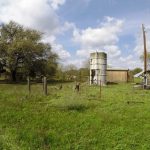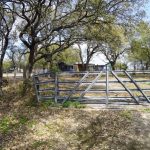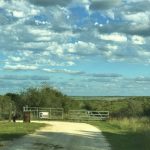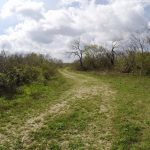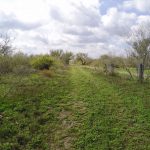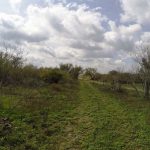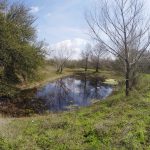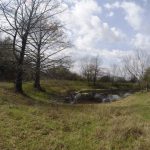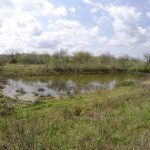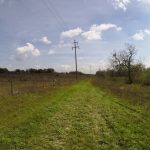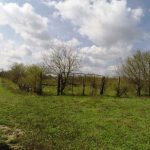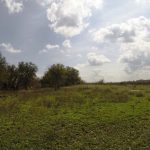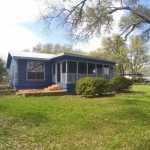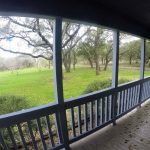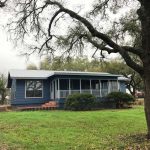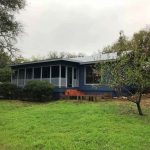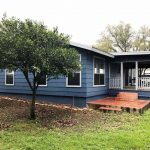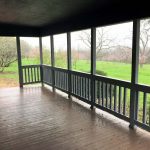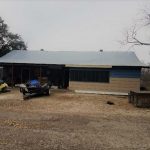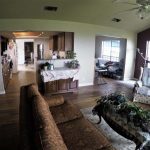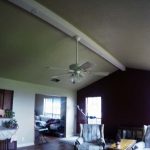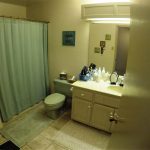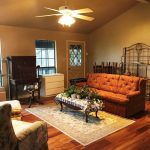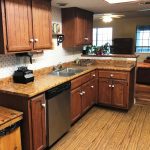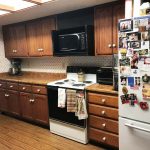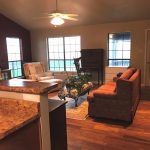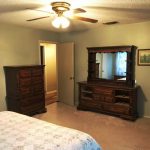 ACRES:   66.8163 acres, more or less.  Last surveyed in March 1994.
LOCATION:  1398 FM 1343, Castroville, Texas 78009.  Property is located approximately 4 miles SW of Castroville off of FM 1343.   Property has access off of  FM 1343 and can also be accessed off of CR 5635, all in Medina County, Texas.
PRICE:  $765,800.00.
TERMS:  Cash to Seller and/or third party financing.
SCHOOL:  Medina Valley I.S.D.
TAXES:  Property is under Agricultural Use Exemption. 2017 taxes were approximately $1,512.89.
MINERALS:  Any and all minerals and executive rights owned will be conveyed.  To be more fully determined at time of new title commitment.
WATER:  There is one Edwards irrigation well (drilled in 1988) that is approximately 1,600' in depth, cased with 8" steel pipe, a 10-HP electric submersible pump and 3 electric booster pumps with a 1,500-gallon concrete water storage reservoir.  There is 1-acre foot of base water to convey. The pump produces approximately 100-GPM and supplies water to the home, the 2 stock tanks, pens and outbuildings.  Along with the irrigation well, there is one (1) East Medina Water Supply Corporation water meter.  There are also two earthen tanks that can be filled by a 3" line fed by the irrigation well.  In addition, there is approximately 1,000' of underground sprinkler system designed to irrigate the +/- 10 acre orchard and drip system.
TERRAIN/VEGETATION:   The terrain is flat to gently rolling with 10' elevation changes.  There is  approximately 70% of the property that is cleared and used for irrigated orchard and pasture.  The remaining land is in native grasses, white and black brush.  The topsoil is a loamy clay with some gravel.  There is also a (+/-) 5 acre field that can be used as a food plot.  The property has beautiful Live Oaks, Mesquite, Elm and Persimmon scattered throughout.  The orchard consists of fruit and Pecan trees and needs to be reclaimed.  Some production.
WILDLIFE:  Native game includes whitetail deer, turkey, dove, hogs, and varmints.  The earthen tanks provide food and habitat for waterfowl as well.
IMPROVEMENTS: The ranch has fencing varying from standard 5-strand barbed wire on wood and steel posts to 6' high chan-link fencing to 8' high game fencing around the orchard.  Fencing is in good condition.  Property has some cross fencing with 3 pastures and good interior roads with approximately 12,000 sq. ft. of drives, parking and landscaping.  There are also many nice structural improvements including:
Main Residence:  There is a very nice 2 bedroom, 2 bath home consisting of approximately 2,256 sq. ft. (MCAD) of living area.  The home sits on a concrete pier and beam foundation with Masonite siding and heavy corrugated metal roof.  The interior floors are wood, laminate flooring, and carpet.  There is a very nice open living area with built-in cabinets.  The kitchen has a double-door access with built-in cabinets, double stainless steel sink, appliances and breakfast area.  Home has central air and heat with electric appliances and the utility room has washer/dryer connections, built-in shelving and an electric water heater.  The home is currently being remodeled with new flooring and doors to be installed along with new painting and interior and exterior renovation.  Outside is an attached carport of approximately 439 sq. ft. on a slab and steel pipe frame with approximately 842 sq. ft. of porches.
Three car carport:  There is a 3-car carport on a concrete slab with steel pipe frame, sheet metal roof equipped with gutters and downspouts.
Office/Storage Building:  This is an approximately 1,810 sq. ft. office/storage building on a concrete slab, sheet metal roof, plywood interior walls and ceiling with a 290 sq. ft. porch.  The building has commercial carpeting, wall mounted air conditioning units, built-in cabinets, and a restroom with single lavatory.  The covered porch has a walk-in cooler with double fiberglass sink and work tables.
Employee Residence/Storage:  This apartment is on a concrete slab with Masonite siding and sheet metal roof.  The walls and ceiling are plywood and the apartment has a bath with fiberglass shower and closet.  In addition, there is a carport with wood pole and trusses with a sheet metal roof.  This residence is also currently being remodeled.
Machinery Barn:  The barn is on a concrete slab with wood pole frame and trusses, sheet meal siding, on 3 sides with a sheet metal roof.  The barn is approximately 1,150 sq. ft. and the auxiliary room is also on a concrete slab with wood frame and trusses with sheet metal roofing.  On the backside of the barn is an 8'x10' chicken house.
Booster Pump Houses:  Pump houses sit on concrete slabs and have sheet metal roofs, insulated plywood walls, new doors and new paint In addition, there are 3 electric meters – 1.) stand-alone for well system and pump house; 2.) one on telephone pole for office/storeroom only; and 3.) one for house pump, outbuildings and employee residence/guest home.  There are also (24) 30' x 130' pens that were once used for raising exotic animals with water to each pen.  All structural improvements are in need of some upkeep and maintenance.
REMARKS:  This is a beautiful, small ranch in close proximity to Castroville, San Antonio, Hondo, and Devine with good accessibility and some of the best views in the county!  This property offers hunting, comfortable living, income potential and fantastic development potential with the available water, the growth of Castroville, the property's configuration and neighboring Alsatian Heights Subdivision!