3 Acres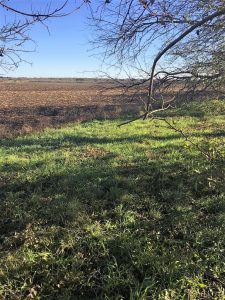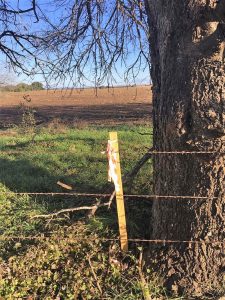 ACRES:   3 acres, more or less.
LOCATION:  Property is located on north side of CR 4201 off CR 422 in D'Hanis, all in Medina County, Texas.
PRICE:   $59,500.00.Reduced to $45,000.00
TERMS:  Cash to Seller and/or third party financing.
SCHOOL:  D'Hanis I.S.D.
TAXES:   Taxes are approximately $450.00 yearly (no Ag assessment).
MINERALS:  Any and all minerals owned will be conveyed. To be more fully determined at time of new title commitment.
REMARKS:  This property is all farmland. There are a few hackberry and mesquites along the fence line on the county road. In heavy rains, water tends to pool in the center of property. Electric line runs along CR 4201 and there is a West Medina Water Supply line and easement running along the south boundary line with as many as two water meters available. A fence runs along the south property line by CR 4201 but is in poor condition.
Note:  Seller's obligation to close is contingent upon the waiver of a right-of-first-refusal for the benefit of a third party being the adjoining neighbor. Property is not in the 100-year flood plain. Seller has met with County Road Commissioner to discuss ways to reduce pooling of water on property and cleaning out of bar-ditches.