16.98 Acres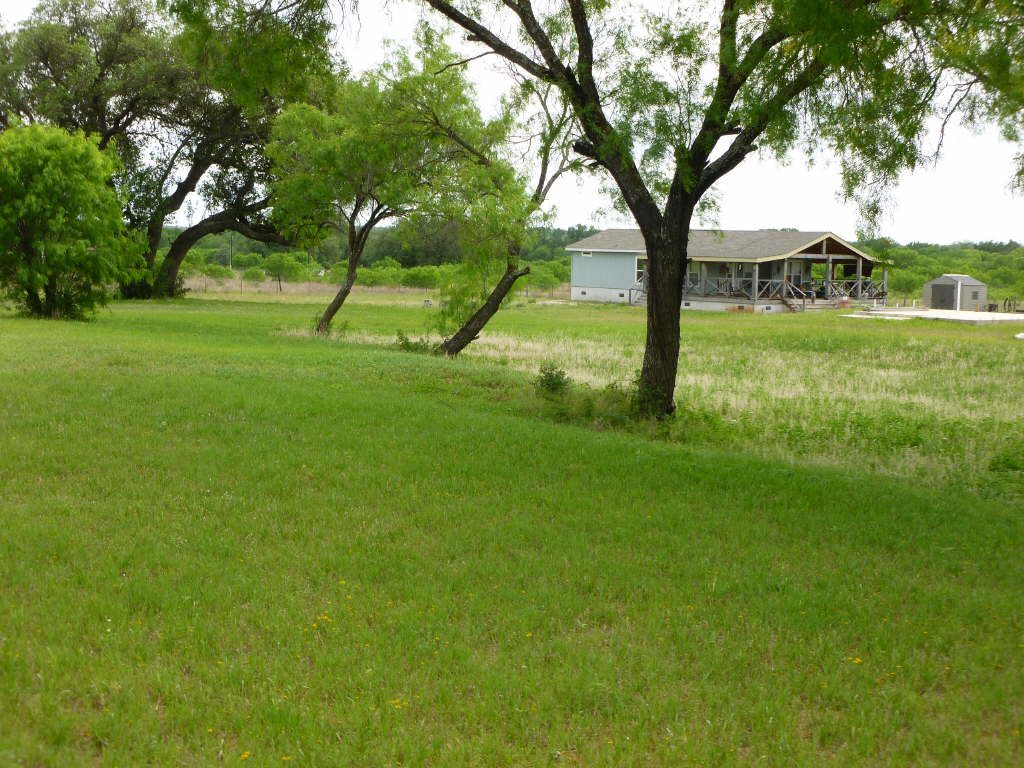 LOCATION:   327 CR 7421, Yancey, Texas 78886.  Property is located approximately 2.5 miles west of Yancey off FM 2200 (towards D'Hanis) and CR 7421.
ACRES:  16.98 acres, more or less.  Last surveyed in April 2018.
LEGAL:  16.98 ac., out of San Antonio Officier Survey #797, Abstract #735, all in Medina County, Texas.
PRICE:  $259,000.00.  Cash to Seller and/or third party financing.
SCHOOL:  Hondo I.S.D.
TAXES:  Taxes are approximately $3,000.00. per year.  Application has been made for Agricultural Use Exemption.
MINERALS:  No minerals to convey; all previously retained.
WATER:  Water well believed to be in the Wilcox Aquifer as well as a Yancey Water Supply Corp. water meter that has recently been installed.
IMPROVEMENTS: A 1,056 sq. ft. manufactured home (2015) with 2BR/2B and a large covered porch provides a nice home.  There is a metal barn, shed, chicken house, 2 storage buildings and concrete slab where another house can be constructed.  The home will remain nicely furnished. Property is in an unrecorded subdivision with no HOA or restrictions.  A small portion in the SW corner of the property appears to lie within the FEMA 100-year flood zone.
REMARKS:  This is a nice small property and home in the Yancey area.  Property is perimeter fenced with standard height 5-strand barbed wire and netting fencing.  The front part of the property where the improvements are is cleared and fenced separately from the rear portion of the property which is native pasture with mesquites and brush.  A deer blind will also remain on the property.  The county road frontage gives good accessibility and is within close proximity to Hondo, Devine, D'Hanis and IH-35.